AMC Ride / Trey on Fox & Interviews AMC CEO/ Trump $10T message
June 3, 2021
BECAUSE SANTASURFING BEACH BROADCAST IS BANNED / CENSORED SO OFTEN ON VARIOUS CHANNELS, PLEASE SEE HOME PAGE FOR UPDATED VIDEO
JM BULLION – GO SAMMY UH HUH SILVER COIN
TREY TRADES ON FOX BUSINESS NEWS
Then Trey interviewed Adam Aron the CEO of AMC:
Trey addressed some concerns and the number of available shares and the issue Murdich Capital, 11M Shares, Stock splits, machine trading, and number of available shares. In all fairness to Trey's channel, I encourage you to watch this to hear the answers coming directly from Adam himself. Adam did address a message to short sellers and how he is annoyed that people bet against AMC.
So what happened with AMC today? A ROLLERCOASTER!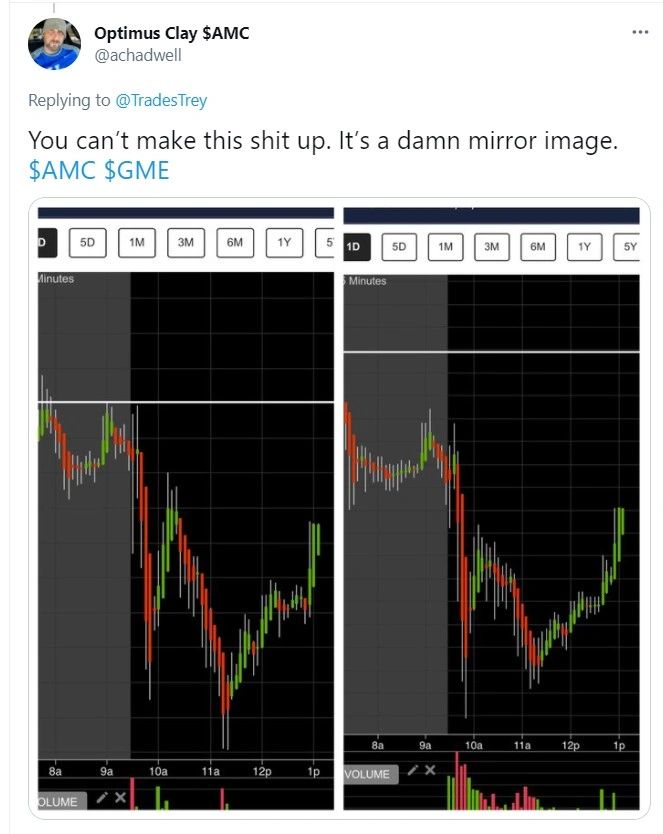 WALLSTREETONPARADE posted about banks giving Feds a $485B interest free "loan". Is this another way of saying the Mega Banks know something is happening and want to park their money somewhere? Is this funding the future of the Republic America?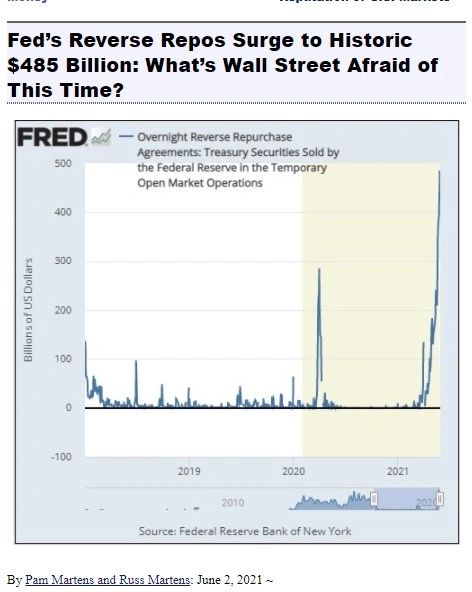 Then President Trump posted this:
The conversation I had with Woody from AMC Archive was so eye opening. What if:
1) Is Silver the next big play after meme stocks?
2) Silver and Meme stock Apes do very well with their investments and have to pay cap gain taxes?
3) Feds now have the banks $485B in a interest free "loan" and the Feds (that is operated by the Treasury) is holding it for the future of Republic America?
4) President Trump (upon his upcoming return) does get the $10T from China? China owns a lot of USA land and what is the value of that alone?
5) The value of all the seized assets from the corrupt corporations, businesses, people, etc.
6) The covid crooks go down for Genocide and they have no way out, yet their assets are seized. The crimes against humanity must be paid back in return?
7) The stock pile of Gold is in the White Hats possession and the Gold backed currency rolls out.
Then President Trump begins his comeback with a debt free country and We the People have the Power. And then the other countries become debt free? Will the Meek shall inherit the Earth actually come to fruition?
Just a conversation that opened my mind to a few things. You decide.
We know President Trump is returning. How and When are the questions we all have, but we know the through God, the timing will be perfect. The world is waiting and watching for it appears that they too are waiting for President Trump to return so they can make their next great moves!
Thank you Mr Pool for posting your awesome posts!
Soon, we will have our President return!! Stronger than ever before!!! God Bless you all and God Bless President Trump and his awesome Military and teams!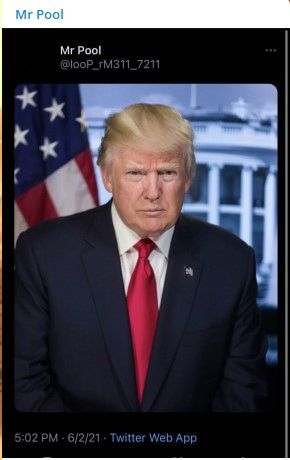 Source: Beach Broadcast
______________________________________________________
If you wish to contact the author of any reader submitted guest post, you can give us an email at UniversalOm432Hz@gmail.com and we'll forward your request to the author.
______________________________________________________
All articles, videos, and images posted on Dinar Chronicles were submitted by readers and/or handpicked by the site itself for informational and/or entertainment purposes.
Dinar Chronicles is not a registered investment adviser, broker dealer, banker or currency dealer and as such, no information on the website should be construed as investment advice. We do not support, represent or guarantee the completeness, truthfulness, accuracy, or reliability of any content or communications posted on this site. Information posted on this site may or may not be fictitious. We do not intend to and are not providing financial, legal, tax, political or any other advice to readers of this website.
Copyright © 2022 Dinar Chronicles